About Obra Eiendom
Obra Eiendom was established in 2007. The company is a one-man operation, led by Erlend Heim. I have extensive experience from project management and construction management from building homes and smaller commercial properties. A technical background from electrical engineering, enables me to also devise and design lighting plans.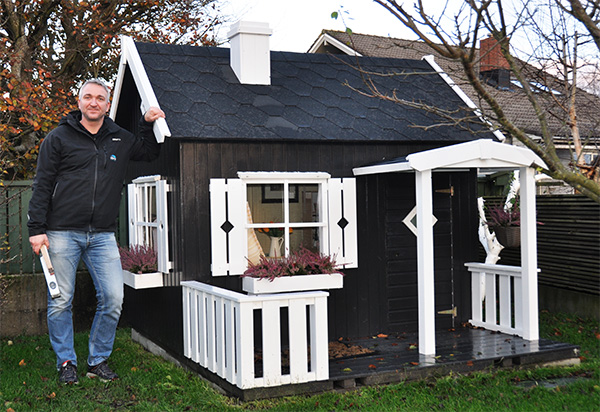 Project Management
As a project manager, I look after the interests of the client and the project, and act as the project's most senior administrative leader in relation to all other involved parties. Core responsibilities are thorough advance planning. Devising bid materials for the various contractors, gathering bids, hiring the contractors, and developing a progress plan. Good communication with the client and the construction manager is important for a good end result. I can also serve as both project manager and construction manager.
Construction Management
As a construction manager, I represent the client on site. There, my main responsibility is to oversee and control the contributions of the various contractors. This includes assuring that the construction work, materials used, documentation and progress all correspond with the terms specified in the contracts. This is done through construction meetings and regular site visits. Good communication with the project manager and subcontractors is important for a successful outcome. I can also serve in a combined project manager and constriction manager role.
Electrical Engineering
I devise electrical drawings in accordance with the client's wishes, that are ready for pricing with electrical contractors. There are many available possibilities and solutions for electrical systems, so good planning and design are important in order to achieve good results and awareness of cost before initiation. I also follow-up the progress throughout the entire construction period if the client so wishes.
Lighting Engineer
Optimal lighting by use of light fixtures and other light sources is of pivotal importance for a project's success. Lighting can either detract from an otherwise great project, or contribute to enhance it even further. In accordance with the client's wishes and ideas for how the project should be, I devise a lighting plan and offer suggestions regarding the use of light fixtures. Fixtures can be purchased either by me, or the client.